What is Blockchain 4.0 technology?
---
What is Blockchain 4.0 technology? What advantages does it have over previous Blockchain technologies?
What is Blockchain 4.0 technology?
Blockchain 4.0 is the latest version of Blockchain technology. Blockchain 4.0 was developed focusing on businesses, helping to create and run transactional applications more quickly, safely and efficiently.
Older generations of Blockchain have a number of advantages such as high security, automatic storage system and immutability (cannot be modified) when storing information, suitable for bill payment applications. or salary. However, they also have many shortcomings, such as slow processing speed, lack of high quality human resources to operate.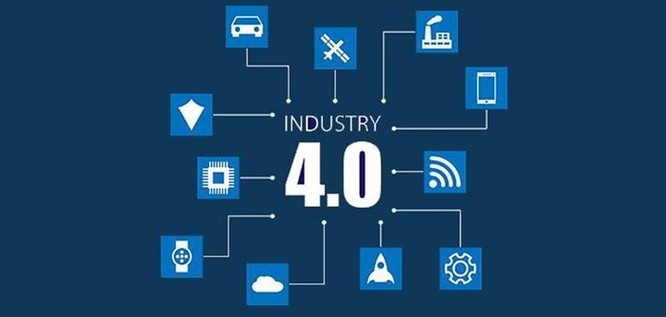 Specifically, Blockchain 1.0 is used for Bitcoin 's Blockchain generation , which is slow, difficult to use and is often subordinate for separate transactional purposes. The next generation of Blockchain 2.0 is more improved, attaches to cryptocurrencies like Ethereum , better supports smart contracts and has the ability to integrate with external applications.
Next, the generation of Blockchain 3.0 was born to help increase support for external applications. However, while users, employees and businesses are expecting a smooth experience like Web 2.0 , these Blockchain generations are quite struggling to get the experience of Web 1.0.
It is for this reason that Blockchain 4.0 was born. Blockchain 4.0 technology promises to continue the generations before it, continue to develop the ability to integrate and support applications but with the smooth experience of Web 2.0 apps, while retaining the inherent advantages of Blockchains are secure and cannot be modified (for transaction information generated on blocks).
Advantages of Blockchain 4.0
With Blockchain 4.0, a business that does not have much experience can develop decentralized applications based on this platform. Enterprises can decide the data that an account is viewed, while still ensuring the confidentiality and immutability of the information, as well as the ability to automatically reserve when paying, performing delivery. Translation in the application. They can also easily initiate self-executing contracts for everything from home delivery to payment to contractors, and keep in mind that Blockchain 4.0 will help you carry out these transactions with speed. as fast as you surf the web.
Business participation in the Blockchain 4.0 project will contribute to promoting the development of blockchain technology as well as creating a bridge for developers and other support parties. In other words, the trend of Blockchain 4.0 technology will bring many businesses and organizations around the world to join the research and application. That is, learning blockchain programming 4.0 will open up for students many new job opportunities in the future.