Experience using payment cards for US students
---
Credit cards are an indispensable financial and payment management tool for US students. However, many students and parents do not have the basic knowledge when opening and using payment cards when studying in the US. Here are the experiences using payment cards that you absolutely must know!
The United States is the country with the most diverse and developed payment activities in the world. Banking and ATM services are everywhere, so transactions with credit cards become more popular than ever. Therefore, international students studying in the US should have a basic knowledge of credit card as well as thoroughly research this issue before studying abroad to avoid confusion in payment and financial management. when arriving in the flag of origin.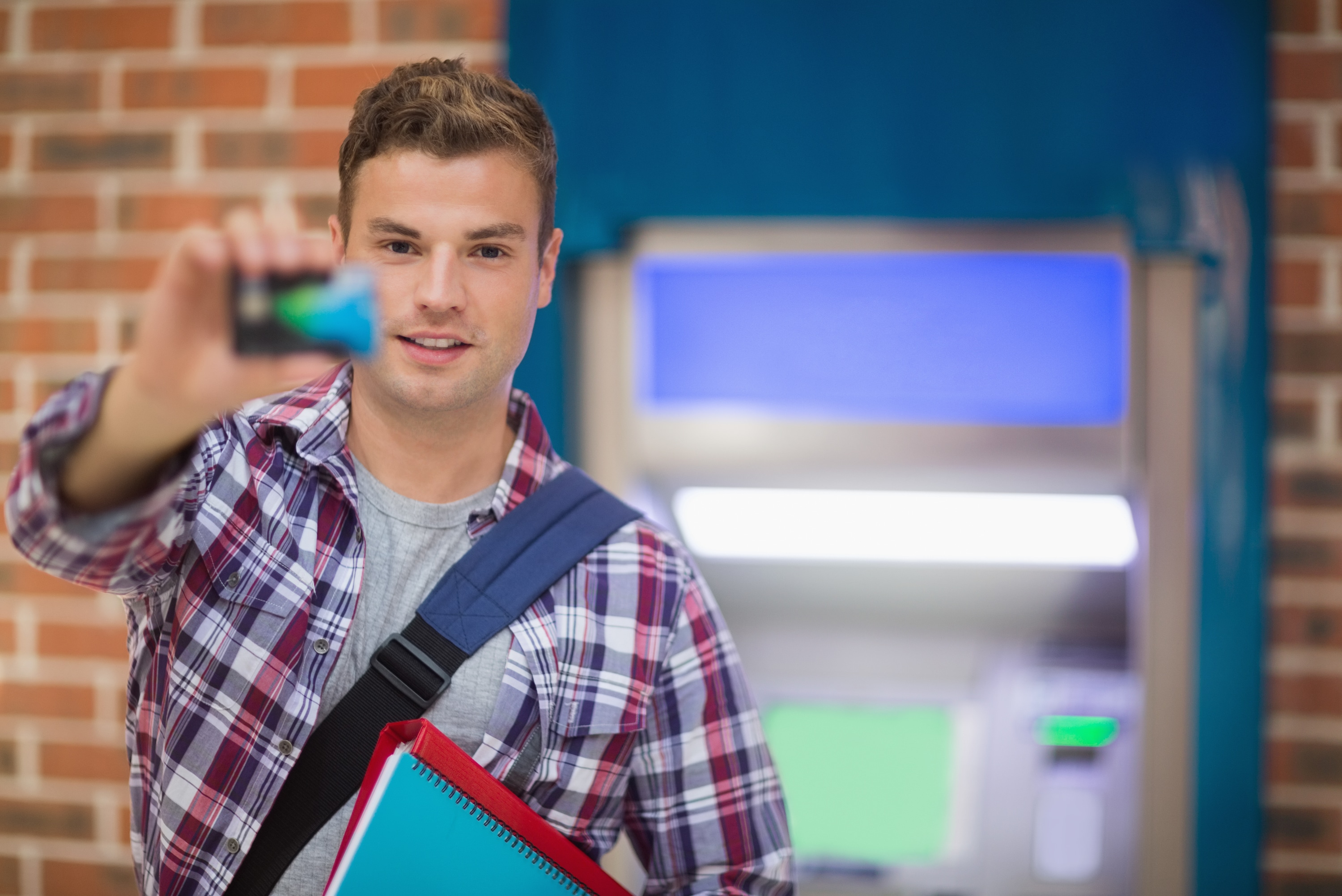 >>> List of prestigious Universities and Colleges in the US
1. Should payment card be opened in Vietnam or in USA?
Many international students often have VISA / Master Card ready from Vietnam and brought to America. This is perfectly fine and there is nothing inconvenient if you just want to spend just and do not work more in the US.
However, if you study abroad under F1 allowed to work in the US, not opening a bank account in the US will be a big problem in paying salaries. As noted above, all transactions in the US are done via credit card, including payment of your monthly salary. Besides, when using ready-made cards at Vietnamese banks to pay, the charge fee will be very high while bank cards made in the US are free. Therefore, Megastudy's advice is to open one or several accounts in the US.
However, new international students coming to the US should still prepare their international payment cards first in Vietnam. The reason is because the first time you came to America you could not work immediately, as well as many new and strange things that you could not make a payment card yourself, the card making also takes a certain amount of time. Therefore, please prepare carefully and fully all payment cards in Vietnam and in the US so that you will not have any difficulties in US transactions!
>>> Details of US student visa 2019 procedures
>>> How is university in USA different from Vietnam?
2. Should multiple cards be issued at many banks or not?
The answer is that you don't need to make too many payment cards, some of which are sufficient but important for quality. Many international students only think of making multiple cards to facilitate payment, but often do not pay much attention to the quality of service. You can do a few at banks, and each card has different functions such as Visa card, Master card, AE card ... In the US there are many banks, but you should choose a few big banks and have reputations such as: BOA, Case, American Express Discover. In addition, there are many credit companies offering cards to receive incentives and have a certain balance available in their accounts. It is better that you do not need to pay attention to these companies to avoid losses later, need to choose large, reputable banks.
Normally, for large banks, they usually put the credit amount of about 1-2 thousand USD in the beginning. After a while if you guarantee reputation, the credit level will also increase. Or you can also request a credit increase.
3. Which type of payment card is suitable for international students?
International payment cards have two types of cards: Debit card and Credit card. If international students plan to stay in the US for a long time, it is strongly recommended to open a credit card (international debit card - you can pay more than the amount you own on the card but will charge interest if you pay later than the specified time) ) with the opening of a bank account, there are types for students so it's easy to open. You have a card and spend some time, pay full, no overdue, there will be good credit, then if necessary, you can find out which bank credit card will be more beneficial, and then open more cards there .
However, usually, students who start to study in the US will often make debit cards (the more money you have in your account, the more you spend). Because compared to native speakers, making credit cards for international students will be a bit difficult because of having a social security number (SSN). Those who get a job in the school will not have to worry because all are given this number. As for others, it's a bit more complicated. This also prevents you from spending too much, or the hassle of not being able to afford guaranteed money in your country.
>>> US Scholarship - the way to study abroad to get the most favorable visa
4. Some other experience when using a debit card in the United States, you must know
Should take advantage of Credit record
If you have no debt (for several years). When you take this card to buy a room, buy a car, you will definitely enjoy a certain discount.
Credit cards help protect your balance
In the United States, because you can pay later, when you buy a product online, if you feel the product is not as you saw it, you can tell the bank to refuse payment.

5 points about credit card accumulation you need to know
- Time of the card: The longer the score, the higher the score, each credit card has a different use time, so the points for the card also varies.
- Debt status: The lower the debt level, the higher the score.
- Credit limit: The limit will increase with accumulated points.
- Account status: All purchases will be shown on your credit report. If you owe nothing & the longer the card is used, the higher the score.
How to handle a lost credit card
When using a card, you may damage or lose it. At this time, you do not need to worry, call the bank to notify the card has been lost. You need to promptly handle and do this within 24 hours when the card is lost. Completely keep confidential the personal information contained in the contract when making a credit card
Absolutely do not tell anyone related information such as insurance code, date of birth, place of birth, full name of parents, brothers. Because usually only banks, insurance companies, police, tax authorities and similar agencies have the right to ask & know your personal information. It is best to avoid declaring this information on social networks, trading networks, etc.