Use your credit card wisely when studying in the US and Pay your tuition
---
Credit cards are like a universal tool that makes it more convenient to spend but also carries many risks that mostly come from the user's usage. Here are some tips to help students use credit cards wisely when studying abroad in the US without getting into debt or losing unnecessary fees.
Students often wonder how much they will have to pay? Pay the tuition for the entire course or how much is enough before starting school? For your peace of mind, the answer is that you don't have to pay the full tuition for your 2 or 4 years of study before you start school. As mentioned above, after you register for class schedules and subjects, the school system will automatically send to your account the amount of tuition you need to pay for that term including tuition, school fees, and fees. technology for technical jobs to support you in the learning process….
You only have to pay tuition for that term and any term you register for the course will pay for that term, not the full tuition for your 2 or 4 years of study. However, one thing to keep in mind is that you can only pay tuition when your student account shows that you have purchased full insurance for that term. Insurance is a very important requirement when studying abroad. Therefore, do not forget to buy insurance for yourself and should closely monitor the time to pay the fees so as not to miss your study plan.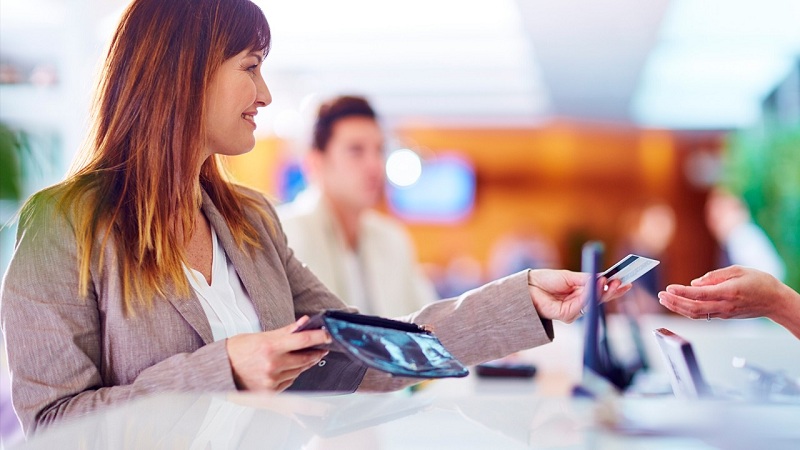 Each school in the US will have a department called Bursar's Office, where students enrolled after Orientation will come to take photos for student IDs. So, to have a shimmering student ID, remember to take good care of yourself before you go to take pictures! Bursar's Office is also where you pay your tuition. There are schools where you can apply online by card, but sometimes due to the large number of students paying at the same time, the system fails or is slow, especially on the last day of the deadline. To prevent this from happening, you often come to Bursar's Office to directly submit and receive a receipt from the school.
1. Keep track of promotions and bonuses
With so many credit cards on the market, the organizations that issue them all try to find the best promotions for you to use their products. Especially in the US, the services and tactics to attract more and more diversified users due to the high competitiveness among banks.
The common form is to accumulate points based on your transactions. Some cards can earn up to 5%. Most of these programs are easy to manage regardless of how high or low your credit card usage. The form of promotion can be a discount when traveling, exclusive shopping or refund directly to the card account, free air tickets, rent discounts, ...
2. Be alert when paying at the restaurant
According to statistics, 70% of cases where credit card information is stolen when used at a restaurant. As soon as the card is out of your sight, the dishonest employees will skim through the information and come back with a smile thanks to your over-trust in handing them the card unnoticed.
Therefore, always pay careful attention when you pay at stalls or shops, restaurants to avoid unnecessary risks.
3. Limit credit acquaintances to acquaintances
"You choose the item and I will buy it" is a smart choice when meeting acquaintances borrow cards. Simply, handing your "universal" card to someone who doesn't have it on the card will cause more trouble than convenience. First of all, it is not a wise decision because the rate of information theft in this case is 25%. Second, if there is a problem with the transaction, the card issuer will not be legally able to protect customers.
4. Always save payment dates
For students using debit cards, this is not too worrying, because you only have to pay a monthly maintenance fee and they will usually be deducted from your account.
However, for those who own the credit, this will be a big problem when you pay 30 days late, the card issuer can report to the competent authorities. Credit history is no longer perfect, so you get fewer conducive terms when taking on a mortgage.
To avoid this, take advantage of the technology around you. Set reminders on mobile phone, computer or automatic payment. Sometimes a piece of paper stuck on the refrigerator door is also a good choice.
5. Payment by phone
Modern technology allows you to take a leap in shopping and pay by credit card via smartphone. You will pay more conveniently anywhere without having to move too much.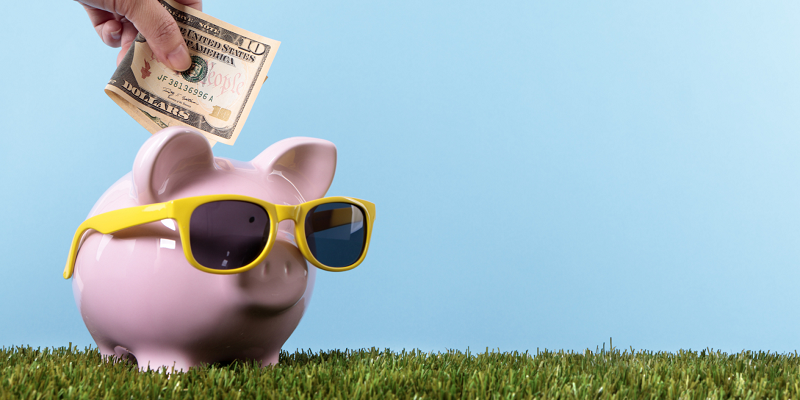 There are many ways for you to pay tuition. You can apply online using a student account issued by the school. Each student will be assigned a student account with a unique user and password to log in. At the beginning of each term, you will register for the subject, select the class with the time and campus you plan to study. After you have registered your subjects for the next term, you will receive a notification of your tuition for that term. You can pay the university immediately with your payment card through that student account. If you submit it directly to the school's Bursar's Office, you must pay in cash or money order. Many of you are afraid to bring with you a large sum of money to buy money orders at the bank where you have the deposit. However, buying a money order will cost you $ 10 for a $ 10,000 money order.
However, many fraudulent individuals and organizations will have their own tactics to steal the information of the gullible, the gullible. When in doubt, call the card issuer to ask for help and cancel the payment transaction you just made. A good rule of thumb, if you are unsure about the origin of your calls, messages and websites, you are never provided with personal information.
6. Never withdraw cash from a credit card
In the US, it is common for people to restrict cash withdrawals from credit cards and ATMs because the Bank will charge interest and fees the moment you withdraw money. Especially for those who make credit cards in Vietnam and take them to the US to withdraw money, the fee will be even higher.
After completing the admission procedure and arriving at the school you dreamed of, you still have a lot of problems you need to handle before starting the first class. How to pay tuition is one of those issues. If you study slowly, you may not be able to take the term, which will result in you not being able to complete the course within the time you have scheduled, directly affecting the amount of budget you have planned for. your course
In addition, credit card payment systems in the US are very popular and most people only have very little cash in them. Therefore, Vietnamese students should pay attention and be familiar with these payment methods. Sometimes, you can save up to $ 45 on cash withdrawals, you can watch a good movie or even buy a lot of other things.