Which debit card to study abroad in America?
---
The US is the birthplace, and also the place where payment operations grow the most. The region seems to be saturated with credit cards, so competition and market division are fierce, plus ATM services seem to be everywhere in the United States. VISA and Master are the two most thriving cards on this market. The use of credit cards is very popular, even in many places there are many incentive policies and points for card users.
This is considered the "paradise" of the credit card, very few people have to use cash to spend. All payment transactions, including wages, overtime pay, are paid by credit card.
Many international students often prepare VISA / Master Cards from Vietnam and bring them to the US. This is nothing to say if you just want to spend and not go to work. In addition to the case of the students studying in the form of J1 year is not allowed to work, for you to study in the form of F1, it is normal to work. If you do not open a US bank account, you will not receive your salary, especially for those places that only pay by direct deposit to your account. Besides, using ready-made cards at Vietnamese banks, then when you withdraw money or pay, the fee fee is very high while bank cards made in the US are free.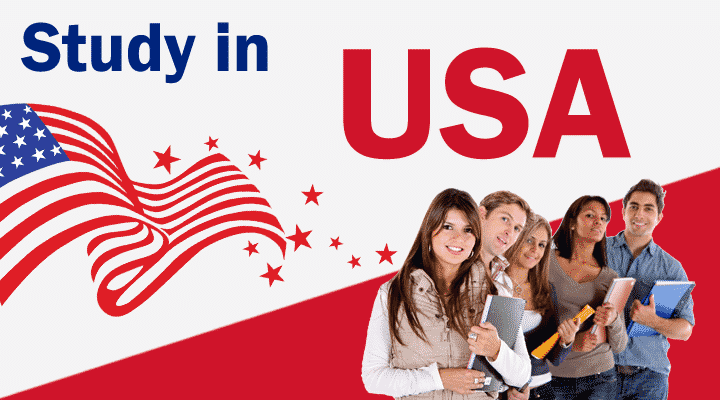 Therefore, "customary enrollment", opening a bank account in the US and having a credit card for international payment is very necessary and convenient for Vietnamese students.
About payment cards, there are two types of debit cards and credit cards. If international students plan to stay in the US for a long time, it is strongly recommended to open a credit card (international debit card - you can pay more than the amount you own on the card but will charge interest if you pay later than the specified time) ) with the opening of a bank account, there are types for students so it's easy to open. You have a card and spend some time, pay full, no overdue, there will be good credit, then if necessary, you can find out which bank credit card will be more beneficial, and then open more cards there .
Why is it more beneficial? In America everything is by choice. Even the choice of bank and credit card. The more you spend on credit cards, the more benefits they will have, for example, for points. Accumulated points can also be exchanged for other types, such as milleage (of the airline, how many millimeters are given for a free ticket), or gift card. Even when you move, the landlord will want to know what your credit score is. If your credit score is low, it will be very hard for you not only to find a home but also many other problems that may arise.
However, usually, students who start to study in the US will often make debit cards (the more money you have in your account, the more you spend). Because compared to native speakers, making credit cards for international students will be a bit difficult because of having a social security number (SSN). Those who get a job in the school will not have to worry because all are given this number. As for others, it's a bit more complicated. This also prevents you from spending too much, or the hassle of not being able to afford guaranteed money in your country.
US Customs regulations do not bring more than $ 10,000 per person, otherwise they must declare. So you do not need to bring too much money with you to avoid risk and trouble if customs detect.
You can bring some money, then go to the United States, open a bank account as quickly as possible, and report to your relatives at home. Before leaving Vietnam, you should copy I-20, your passport with a US student visa and leave it at home for your relatives, they will use it to process your money transfer (as a relative overseas) at any major bank.