Study Abroad in America - Why should you use Paypal?
---
Why should international students use Paypal?
In the US, where technology development means syn acc hacking networks occur regularly. The problem of protecting information when using a credit card is difficult to control when you have to go to the supermarket, go to a restaurant or go to any shopping place, you can expose your account information and accidentally losing money without even knowing it. For international students, Paypal is an extremely effective and secure payment tool, avoiding these unnecessary risks.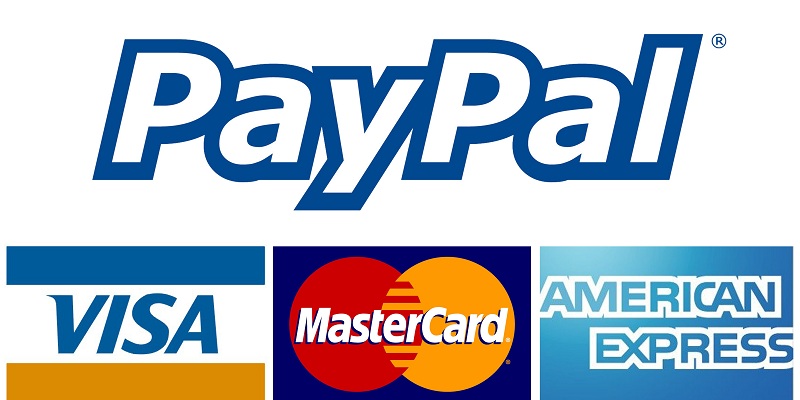 Stay in charge of campus payments.
From dining hall passes to parking passes, and every campus activity in between – accepting payments is a fact of life for your campus. But instead of having different departments open up individual PayPal or bank accounts, we can help you create one centralized account with multiple linked accounts. So you can give different groups across your campus the freedom to accept payments the way they want, while having complete visibility over every dollar sent and received.
Accept a world of online payments.
Make it easier for your campus to accept just about any online payment. With PayPal, they'll be able to accept credit and debit cards, bank account transfers, PayPal account payments, and even foreign currency payments. PayPal also easily integrates into most mobile apps, giving your campus apps the ability to accept payments from mobile devices.
Don't just take our word for it.
Campuses across the country are already putting PayPal to work. We're helping treasury departments set up consolidated PayPal accounts, implementing linked PayPal accounts across campus departments, and ensuring centralized monitoring of all PayPal payments received.
Need more reasons?
24/7 Support: Help is never far away. You'll have access to a dedicated support team, just a phone call away.
Low Pricing: It's free for your parents and students to make payments using PayPal within the US. When you use PayPal to accept payments, you'll pay a low, competitive rate. And, there are no hidden fees.
Easy Integration: PayPal can be easily integrated into just about any website or mobile app for your university. Talk to our team today to learn more.
What is Paypal?
Paypal (PP) is an electronic payment and transfer service that replaces the traditional paper-based methods like checks and money orders. Paypal charges through payment processing for online operators, auction sites, and other business customers.
It is as simple as your electronic wallet. It is a form of intermediary service to make your online transactions on the internet with other partners.
If you have a paypal account, the online payment is extremely easy, transferring and receiving money only takes a few seconds.
Paypal is extremely secure
Always support secure transactions for both buyers and sellers.
The transactions that users pay through Paypal are very simple and convenient.
You will never be afraid of leaking visa card information because you only have to add the card only once on Paypal. In some cases, if you've hacked an account and lost money, you can still claim your money.
In particular, you will not worry about being scammed by the dispute Paypal function but it still has some of the procedures that are very cumbersome in this section.
Customer support is very good. When using PayPal, some students also have many times to buy fake goods, limit, deduct the wrong money ... but all problems are solved satisfactorily when talking to the Support team of Paypal.
To access goods and services from anywhere in the world, there is no other way you have to use Paypal.
Sign up for a Paypal account completely free.
Conditions for registering a Paypal account
All customers who want to create a Paypal account must be over the age of 18 with a VISA or MASTER card (the card used to verify Paypal account and pay for online payment) and an email address.
Withdraw money from Paypal to the bank
You cannot withdraw money from Payal to your Visa card. Paypal only one form of withdrawal to a bank account (bank). An ATM card, not a Visa Card.
You must have a bank account (bank) when withdrawing. USD currency will be automatically converted into VND at the exchange rate of Paypal. This rate is usually lower than the bank rate.
The return time is about 2-5 days. If for any reason the money is not returned to the account, it will be refunded to PayPal. However, there will be some service charges.
No need to Verify and confirm International debit card can still withdraw money to bank account. Limited to 100USD and some other items.
How to avoid and solve Paypal Limit
Limit is the limit of sending - withdrawing transactions of an account when Paypal sees a shady sign. If you cannot remove the limit, you only need to wait 180 days, if there are no complaints or lawsuits, PayPal will automatically open the limit for you to withdraw money to your bank account. This makes everything safer, greatly reducing the case of credit card theft and purchases with Paypal.
To solve the Limit, you just need to contact Support and follow the instructions, usually to verify the necessary information will be removed Limit.
During the time limit, the account can receive money but can not be deposited or withdrawn but can still receive money back to Paypal.